Recenzja - TCI King Cobra Stereo - Hi-Fi News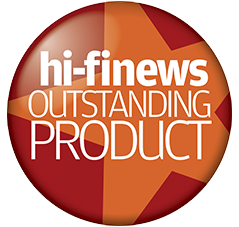 Top dog, or should that be snake (?), in the True Colours Industries' speaker cable range is this King Cobra, available in stereo, as here, or bi-wire/bi-amp guises. The cable is terminated in hollow, gold-plated bananas, the main conductors twisted and tightly jacketed in a polyester braid. Importantly, the dielectric chosen for the conductors themselves is a high quality PTFE/Kapton tape. The 37x0.3mm silver- plated 'aero-grade copper alloy' strands that comprise each main conductor combine to offer a usefully low 11.3mohm/m resistance but capacitance and, especially, its series inductance are both a little above average so I'd not like to predict its performance over very long runs.
This simple cable, described as 'a flex from a 1950s kettle' by one panellist, has an appropriately clean and tidy sound. Eleanor McEvoy's voice was exceptionally clear, the natural sibilance faithfully revealed with no exaggeration. All our listeners compared this cable favourably to the Ecosse. It's certainly another dark and articulate-sounding cable, Seal's metronomic bass rising quickly from a hash-free background, his voice powerful and yet free of strain, the percussion precise and yet free of coldness. This is clearly a cable that promises fatigue-free listening over very long periods despite sounding 'vivid' and energetic with modern pop or rock recordings. With The Temptations in play, one listener suggested 'they've put new valves in the amp' so clear was the drawing of the bow, the delineation of the male harmonies and crisp quality of hand claps and percussion alike. This was no wash of sound but a living, breathing performance.